The first Bluetooth headset from Bose does what others can't: It lets you hear and be heard, even as noise levels around you change. No matter where you are―busy street, crowded lobby, airport terminal―your conversation won't suffer. The unusually light and compact headset, with its proprietary StayHear ear tip, also provides comfort and stability while you're on the go. And simple, intuitive controls make it easy to take calls.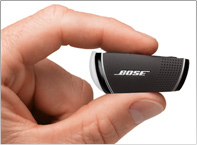 A better Bluetooth headset
Bose reshapes conventional thinking of how a Bluetooth headset can help you through your busy day. It combines proven Bose audio technologies with an innovative approach to comfort and stability. There's no other headset like it.
It has technology that keeps voices above the din on both ends of your call. It's designed to rest comfortably in your ear without an ear hook, even when on the go. And the buttons are designed so that every function can be accomplished easily with one hand, without jostling the headset out of your ear.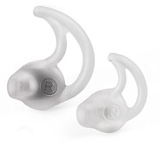 Hear and be heard
Adaptive Audio Adjustment technology keeps the voice you're listening to in the forefront, even as noise changes around you. Noise-rejecting microphone allows you to be heard better, too.
 Wear it comfortably and securely
Soft, StayHear™ tip in 3 sizes gently conforms to your ear and stays in place, even when you're moving around.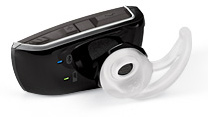 Easy to use, naturally
Answer/end button on top, on/off slider on bottom make all functions intuitively easy to use, all with one hand.